Dentist in Plymouth, WI
Our Story
In 1999, Dr. Darrell Dombek passed the dental office torch to Dr. Tim Joseph and Dr. Sherry Joseph. At that time the practice was located on Eastern Avenue in the Town and Country building next to Piggly Wiggly. In the spring of 2000, Joseph & Joseph Dental relocated to its current downtown location on the 2nd floor of the Mill Street Transfer Building. After the birth of Dr. Tim and Dr. Sherry's third son, Dr. Joe White joined the practice. Dr. Joe, Dr. Sherry and Dr. Tim are long time friends and collegues. All three graduated from University of Iowa, College of Dentistry.
In 2015, the practice moved to it's current office in the Riverwalk Building. As the practice has grown, the technology has also greatly improved. Everything from CAD/CAM milling machine for same day crowns and partial crowns (CEREC 3) to hard and soft tissue lasers (BIOLASE) to digital xrays to computerized treatment rooms. We also offer sleep disordered breathing services to treat snoring and sleep apnea
We have enjoyed serving our community and sharing in the joys of our town. It has been a wonderful 23 years and we hope that we will be blessed with the opportunity to continue taking care of our patients. Thank you for your loyalty and support.
Meet Our Staff

Sandi, office manager, has been with Joseph & Joseph Dental since it's inception. She enjoys spending time with her husband, 2 children and grandchildren. She likes to read, scrapbook and spend time outdoors.

Emily, office receptionist, joined our team in March 2023. She enjoys taking walks and going to parks with her husband and son. They love playing board games and watching movies on the weekends as a family.
Kelly, dental hygienist, enjoys spending time with her children and husband, gardening, biking and reading. She keeps busy with volunteering for her church, community and her children's schools. Kelly was named "Woman of the Year" by the Pymouth Professional Business Women's group in 2011 for all her volunteer efforts.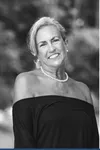 Janelle has been a Joseph & Joseph Dental hygienist for 6 years. She is a graduate of the NWTC dental hygiene program. She is a mother of 3 and grandmother of 8! She loves spending time with her family and relaxing at the beach.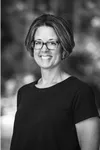 Christina, dental hygienist. has been with us since summer 2014. She enjoys camping, fishing, and hiking with her family and digging into a good novel in her free time.

Tara, dental hygienist, enjoys gardening and being outdoors with her family and friends.

Tara, chairside assistant, enjoys spending time with her husband and three children. She enjoys camping and playing outside with her kids.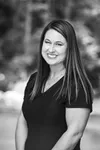 Alicia, chairside assistant, enjoys hunting, fishing and spending time outdoors with her husband, son and dog. She loves to spend her free time remodeling her new house.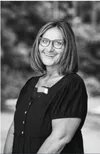 Brenda, chairside assistant, married with 3 boys. She has lived in Plymouth all her life. Enjoys bonfires and camping with her family and friends. She also spends a large amount of time travelling with her husband on the motorcycle.